Cloud Archive Promo
Safeguard your business against potential future litigation
As the past can have a lasting impact, preserving your footage can help defend against liability claims and other workplace incidents that may surface months or even years after the initial event.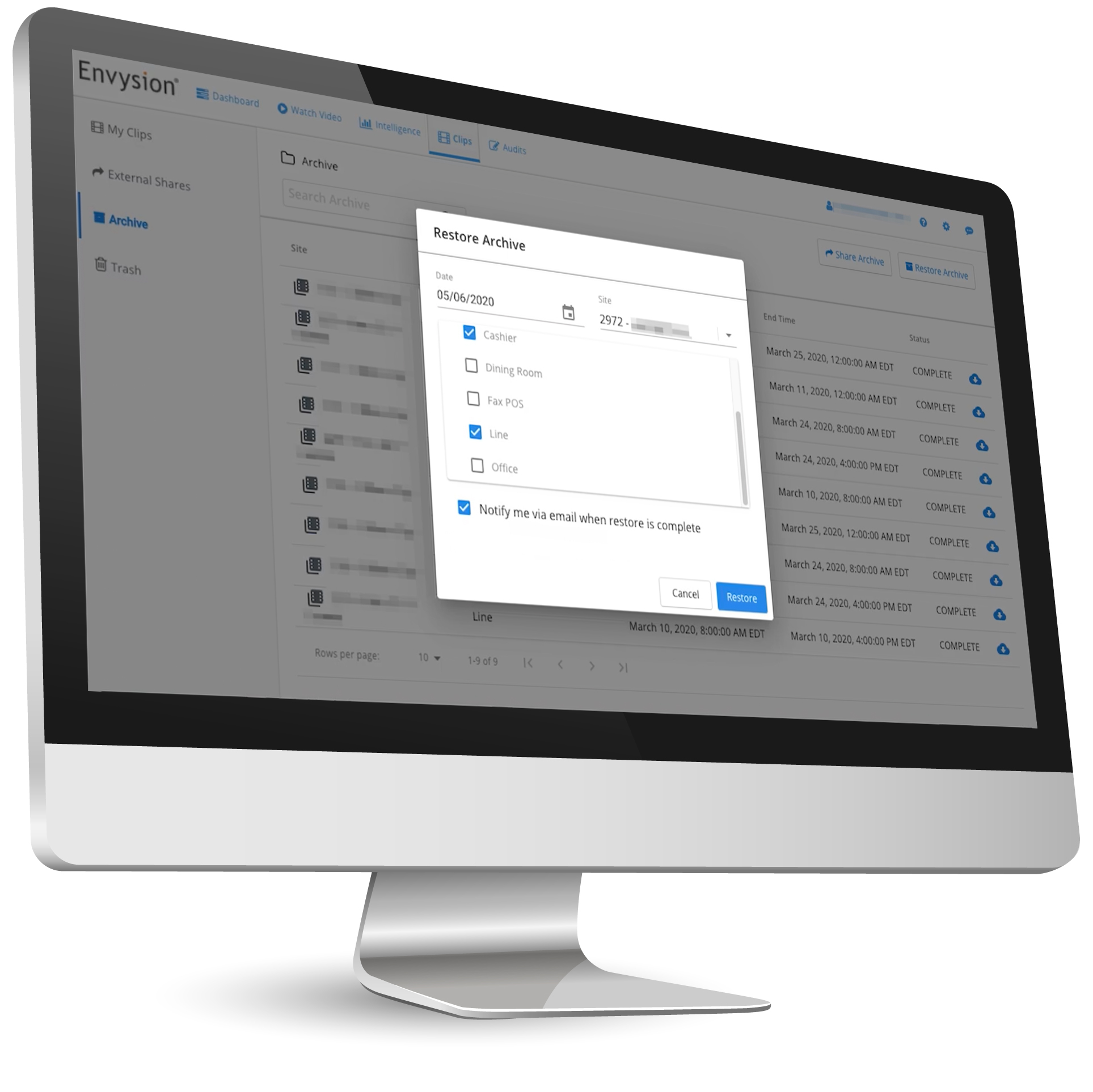 The Comfort of Knowing You're Covered
Cloud Archive provides cost-effective, long-term storage of your video in the cloud to ensure older video can be retrieved and shared when needed.

Whether to augment your existing on-premise video storage, or to safe-guard against liability claims that may not come until months after the event, Cloud Archive means never having to worry that the evidence you need to support legal decision making has been lost or erased.

Protect yourself from device damage, failure, or destruction by adding a feature rich cloud back-up solution to your Envysion software suite.
What Customers Are Saying
How Cloud Archive Saved $1.5M In 2 Years
Interested in 3 Months of Free Cloud Archive?
Or to speak with a Loss Prevention Consultant? Fill out this form and we'll reach out.