Shake Shack Operators
ENJOY THE NEW ENVYSION EXPERIENCE, DESIGNED WITH Shake Shack IN MIND
Our Restaurant Solution Suite includes a cloud-based Managed Video Solution that gives you visibility into your stores 24/7, whether it's from your desk at the office or from your smartphone on the go. It's quick, easy, and you will love the time you save. Use our Managed Video Solution to:
Save and share clips in the cloud
View multiple cameras at once
Manage incidents by creating, assigning and resolving right from the application
Locate important video with time-saving motion search technology
All Your Locations At Your Fingertips
Shake Shack Operators are always on the go. Having access to a mobile login keeps you always in the know. 
Watch live or recorded video from anywhere at anytime. Check on your operations to make sure you have enough people in the right places during rush hours. Or review your kitchen efficiencies to make the necessary adjustments for quicker service.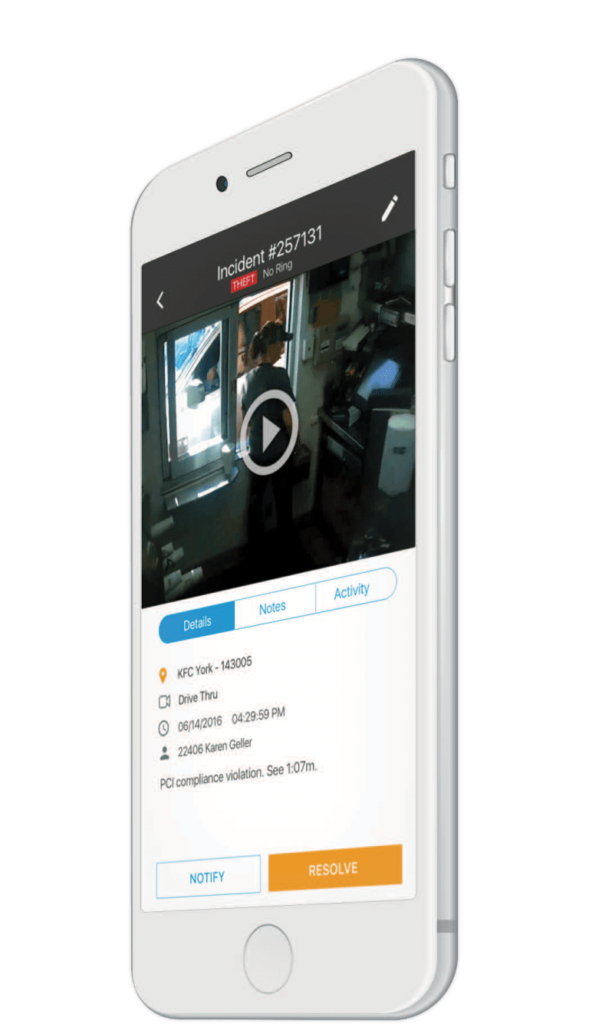 7 Months of Cloud Archive
Cloud Archive provides you with the comfort of knowing that your valuable video data is retained securely in off-premise cloud storage, accessible to be downloaded and shared at a later time as needed. This ensures that the footage outlives unforeseeable instances such as device damage and failure. It is a powerful solution to safeguard against liability claims and other workplace events that may arise months after the initial event.
Your customer success manager and dedicated support offer coverage 14 hours a day, 7 days a week, including chat support to ensure that your Envysion experience is a great one.