Restaurant Video Surveillance & Loss Prevention Made Easy
Mitigate business risk and improve performance with the Envysion Restaurant Solution Suite designed specifically for restaurant owners and operators.
Protect Your Business with the Leaders in Loss Prevention
Between theft, fraud, HR & legal issues, operational noncompliance, and poor customer experience—every restaurant owner & operator faces significant and costly business risk each day. Our solutions have been hand-crafted by people who truly know loss prevention best practices, saving you time, money, and ultimately making you more successful.
Expert-Designed Products & Services
Safeguard your business with a suite of solutions that were built by people who've walked in your shoes.
Video Foundation
Remote access to your in-store video, fully supported.
Incident Management
Workflows that make it easy to create, review, and track the issues in your store that affect profitability.
Cloud Archive
Archive your video in the cloud and retain years of evidence to protect your business in the event of potential future litigation.
Data Integration
Exception-based reporting with video playback synced to each transaction.
Analysis
Video investigation services help flag non-compliance to reduce loss, improve store performance, and drive customer satisfaction.
Subject Matter Expertise
Our team's extensive real-world expertise enhances the value of all our offerings by coaching your staff to leverage video as a critical business tool.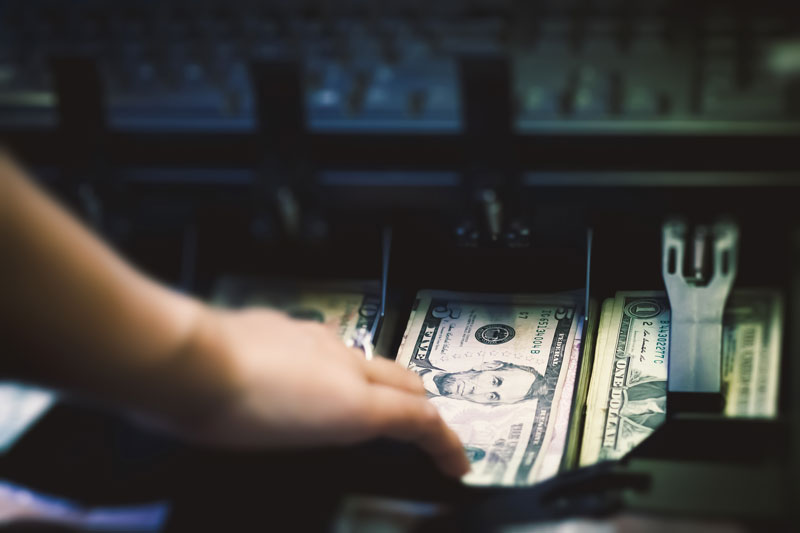 Use video to
Imagine monitoring activity across all of your locations and each of your camera views from one device—instantly. Envysion's Restaurant Solution Suite allows you to do just that! Access live and recorded video from multiple camera views and locations. Features like motion search and advanced filtering make it simple to proactively monitor employee performance, customer behaviors, and operational efficiency.
Learn More
Did you know a managed video solution can actually help you gain a competitive edge with insights into operational efficiency, cleanliness, line time, and potentially fraudulent activity? Envysion's Restaurant Solution Suite provides a cloud-based platform for capturing and monitoring video across all of your locations simultaneously. Directly integrated with your POS system, our monitoring software makes it easier to review video footage alongside transaction data, and prevent loss and theft on both sides of the counter.

Learn More
We've got you covered
Rest assured knowing that your restaurants are being protected with Enysion's expert-designed audit programs. Whether it's employee theft and fraud, shrinkage, or areas to improve operational performance, Envysion gives you the insights you need to protect your business and your bottom line.
Learn More
The Most Comprehensive Protection Solution for Restaurants
Envysion protects your business by using video to reduce loss, mitigate risk, transform your operating culture, secure your brand promise, reduce employee turnover, and empower your staff with actionable information to drive management decisions.
POS-based theft
Sweethearting
Stealing from the safe
Cash-handling theft
Inventory theft
Workers compensation evidence
Slip and fall evidence
Emergency exit accessibility
Food safety
Video system up-time
Critical camera coverage
Food spoilage and contamination
Outside activity after dark
Time-critical evidence gathering
Fraudulent workers compensation claims
Fraudulent guest claims
Harassment cases
Employee policy compliance
Schedule enforcement
Employee issue resolution
Role-based access controls to sensitive business data
Centralized user administration
Customer Loyalty & Experience
Restaurant cleanliness
Product builds
Employee deployment
Guest interaction
Speed of service
Opening and closing time
HOW IT WORKS
The components of our solution
Integrate POS Data
We integrate your in-store video with your POS transaction data
Sync with Audio & Video
Your recorded in-store video is married with your POS data
Filter Transactions
Each transaction is analyzed via exception reports to identify suspicious trends
Verify Incidents
Suspicious trends are reviewed to verify incidents and build a case for your team
Deliver Insights
Actionable information is delivered directly to your inbox so you can take action quickly
The Eyes Behind Your Data
Arrive at firm conclusions and take action with instant access to your Envysion video from within the business intelligence reporting tools you use everyday.
What Our Customers Are Saying
"Envysion detects behaviors that are unacceptable for safety reasons, theft concerns, or guest perception concerns. Envysion gives me a set of eyes that does much of the work for us so our team can focus on the business."

Dennis Greve

Director of Operations at TOMS King, a Burger King franchise
"Even with all the advancements in technology, it's difficult to find a video system that works as it's intended. Envysion's cloud-based system has proven time and again to be resilient and deliver the uptime we need to confidently protect our employees and business."

Inman Hodges

President at Hodges Management Co., a KFC franchise
"Envysion doesn't tie up my time with extra steps or processes. It has extensive functionality, an intuitive interface, and lets me see exactly what I need in a fraction of the time as other systems"

Inman Hodges

President at Hodges Management Co., a KFC franchise
"Envysion is an essential tool for being more responsive to customer comments. Instead of relying just on the customer's point of view, we can easily review video and audio to get the whole story and take the appropriate action quickly and decisively."

Inman Hodges

President at Hodges Management Co., a KFC franchise
"There are a lot of video options on the market, but as long as the interface remains this intuitive and it continues to work this reliably, I can't see a scenario in which I'd consider replacing Envysion with anything else."

Inman Hodges

President at Hodges Management Co., a KFC franchise
"The days of perception-based actions and guessing are gone. With all the risks we face–old ones like employee theft and new ones like people looking to cash in on a fall in our restaurants–you simply can't run a successful business anymore without a video system."

Inman Hodges

President at Hodges Management Co., a KFC franchise
"A lot of companies are using transaction reporting systems like Delaget with good success. We've found that integrating that information with the data we get from Envysion makes it twice as effective because we can see all sides of a situation and take appropriate action without having to guess."

Inman Hodges

President at Hodges Management Co., a KFC franchise
"The biggest challenges we have are protecting our profits, ensuring productivity is up to our standards, and ensuring that our business can be protected both from the inside and outside. Envysion helps me protect profits by ensuring orders are rung in and that the proper food is served."

Dennis Greve

Director of Operations at TOMS King, a Burger King franchise
What Makes Envysion Different?
Our Expertise.
When you first meet with an Envysion professional, one thing becomes immediately clear: that he or she truly understands the challenges you face from personal experience. That first-hand experience is woven into every feature we design, every program we offer, and every word we speak to our customers—and is what sets us apart from the other guys.
Learn More