Mobile
Monitor Multiple Locations On the Go
Our video surveillance mobile app makes managing performance across multiple locations easier than ever before.
What You Can't See Can Hurt You
You can't be in each of your stores all of the time to oversee day-to-day operations—but with Envysion you can. Our mobile application allows you to effortlessly view live & recorded video from each of your stores or review any of your loss incidents. Access surveillance video, audio, and incidents for multiple restaurant or retail locations from one convenient mobile dashboard to save time and increase your effectiveness as a manager.
Enjoy Unprecedented Remote Visibility
The days of sorting through hours of footage—on-site—with a clunky old DVR box are behind us. Cloud-based video surveillance technology allows you to stream live and recorded video from multiple locations on one mobile device.

View up to 8 camera views at once and easily flag and share video footage using Envysion's video surveillance mobile app.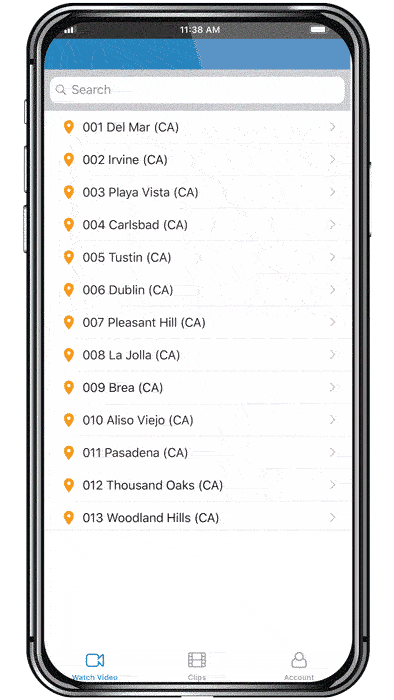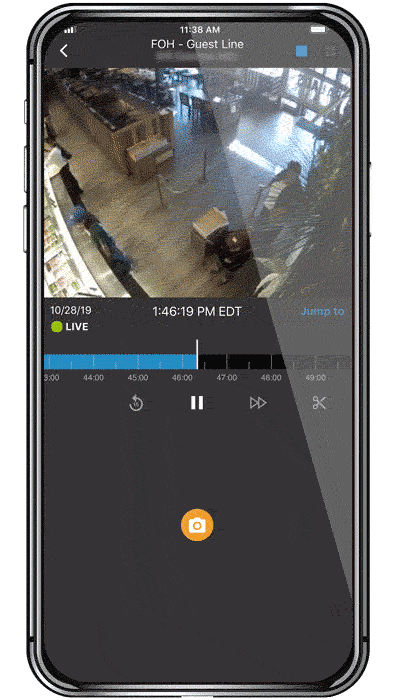 Supreme Filtering Capabilities
Drill Down To Specific Instances Easily
Need to quickly investigate a suspicious interaction? Use Enysion's video surveillance mobile app to easily look up recorded video captured during a specific day and time, location. Address customer complaints, help protect your brand image, and identify potentially fraudulent transactions.
Envysion's Managed Video Solution reveals opportunities to improve operational efficiency and reduce loss by empowering your management team with the right information. Snap a screenshot or save a video clip from any of your cameras so you can later share them with the right people to take action.

Use Envysion's mobile app to pinpoint interactions that need attention from your management team and save relevant video clips and snapshots quickly and easily from your mobile device.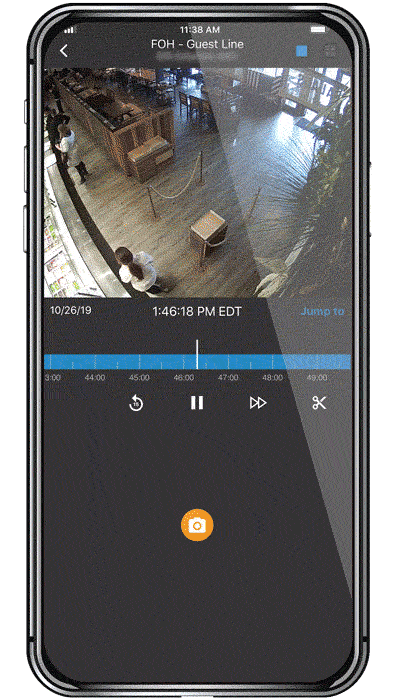 Manage Loss Incidents From Your Phone
As an Envysion audit program subscriber, you will also have access to verified loss incidents directly from the mobile app, making it easy to review the video and transaction data associated with a flagged transaction in order to resolve loss incidents on the go. Share pertinent reports and video footage with your management team using the loss prevention mobile app.
Ready to get more out of your business' video surveillance?
We'll get you in contact with a Envysion specialist today so you can continue to level up your business, brand, people, and profits.