Smart Site Protection™
TECHNOLOGY THAT WORKS BEST WHEN YOU'RE NOT WATCHING.
Smart Site Protection™ is an augmented video alarm management service that assists quick-service restaurants, convenience stores and other small retailers in quickly identifying and confirming theft or irregular nightly activity. Detect, verify and respond to threats in order to decrease the likelihood of false alarms, missed emergencies and their implications. Have peace of mind knowing that your business is being watched, even when you're off the clock.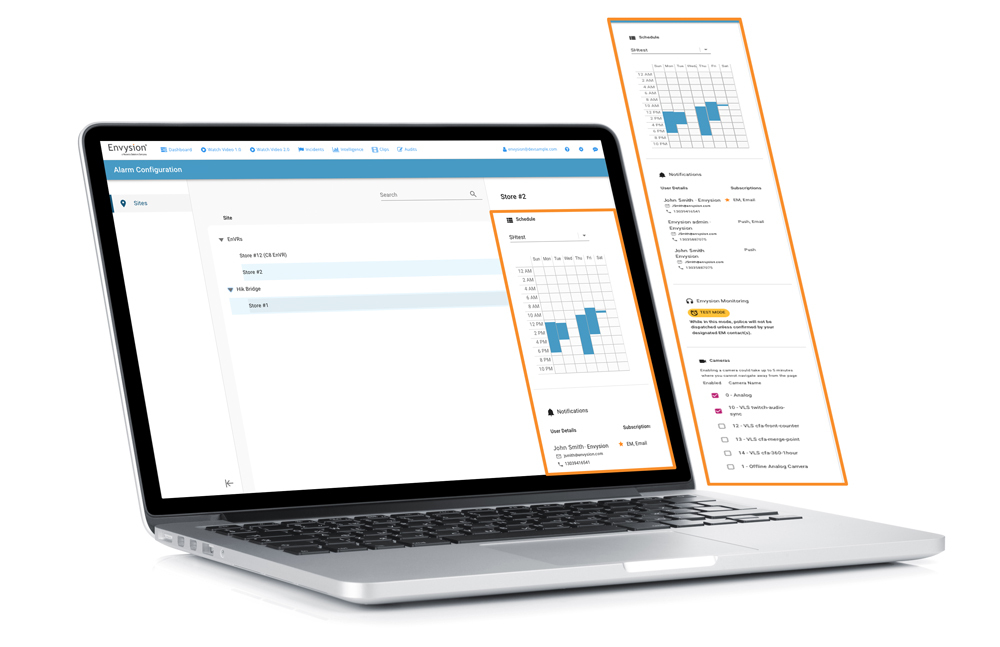 Smart Site Protection™ Configuration
You deserve a reliable system that requires minimal attention. Smart Site Protection™ simplifies customizing schedules and configuring notification preferences. Manage all of your locations simultaneously by generating a master schedule for store locations that have similar operating hours.
Smart Site Protection™ seamlessly integrates your existing on-site security cameras to identify, filter and eliminate non-human activity. After detecting irregular movement, this robust AI-driven technology generates video-based alarmed events. Elevate your existing systems by incorporating Smart Site Protection™ to mitigate false alarms without driving up costs.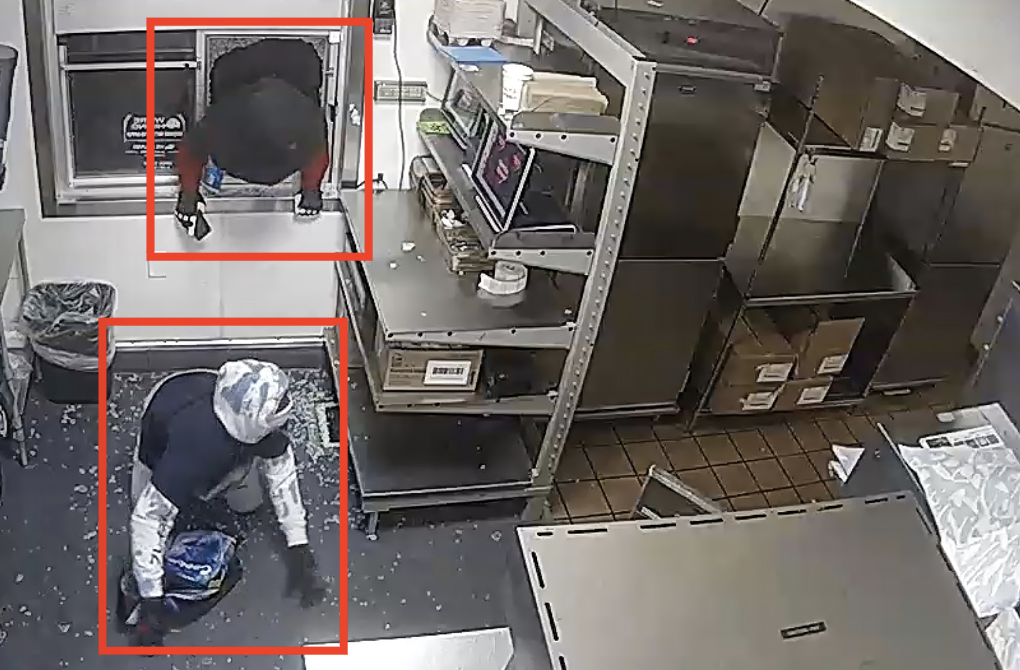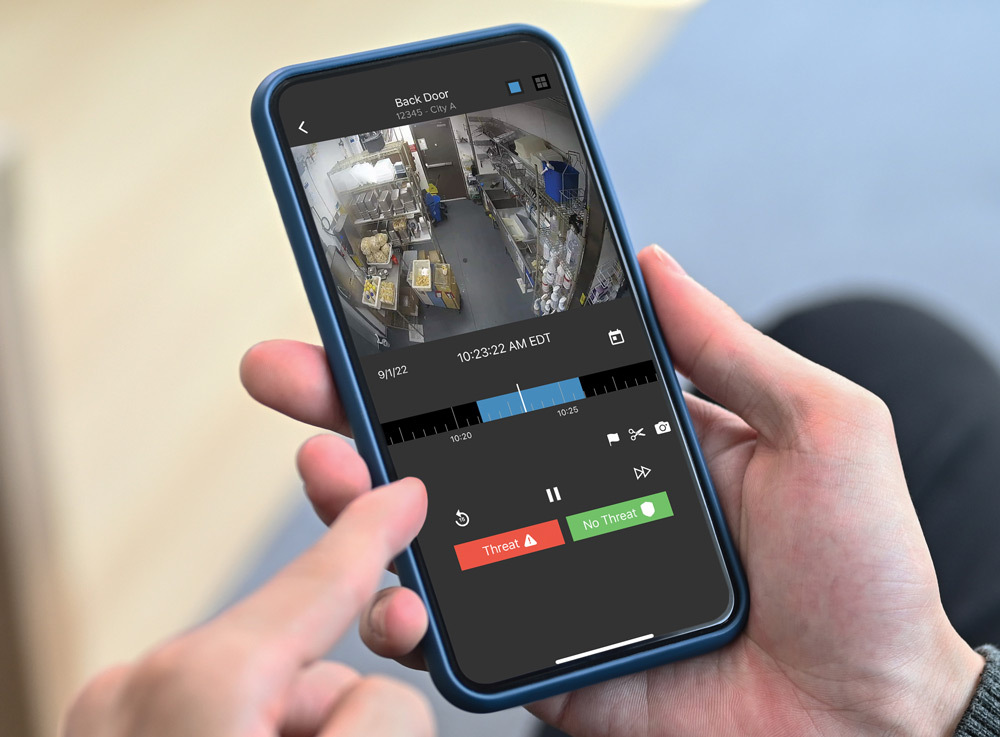 Be the first to know if your business is at risk. Envysion's mobile application offers a self-verify alarm solution. A 'Yes Threat' response offers services to help to call emergency personnel, while a 'No Threat' triggers the system to automatically silence further notifications. Take charge with immediate action for the appropriate resolution.
Rely on Envysion's live, professional agents to review and verify detections based on manually configured alert activations. Envysion's Monitoring Service will immediately engage emergency services if they detect a true threat. Eliminate the possibility of benign alerts disrupting your sleep while protecting your business and your brand. Let us take care of the work so you can focus on your bottom line, not on false alarms.

* Included only with Platinum Software Package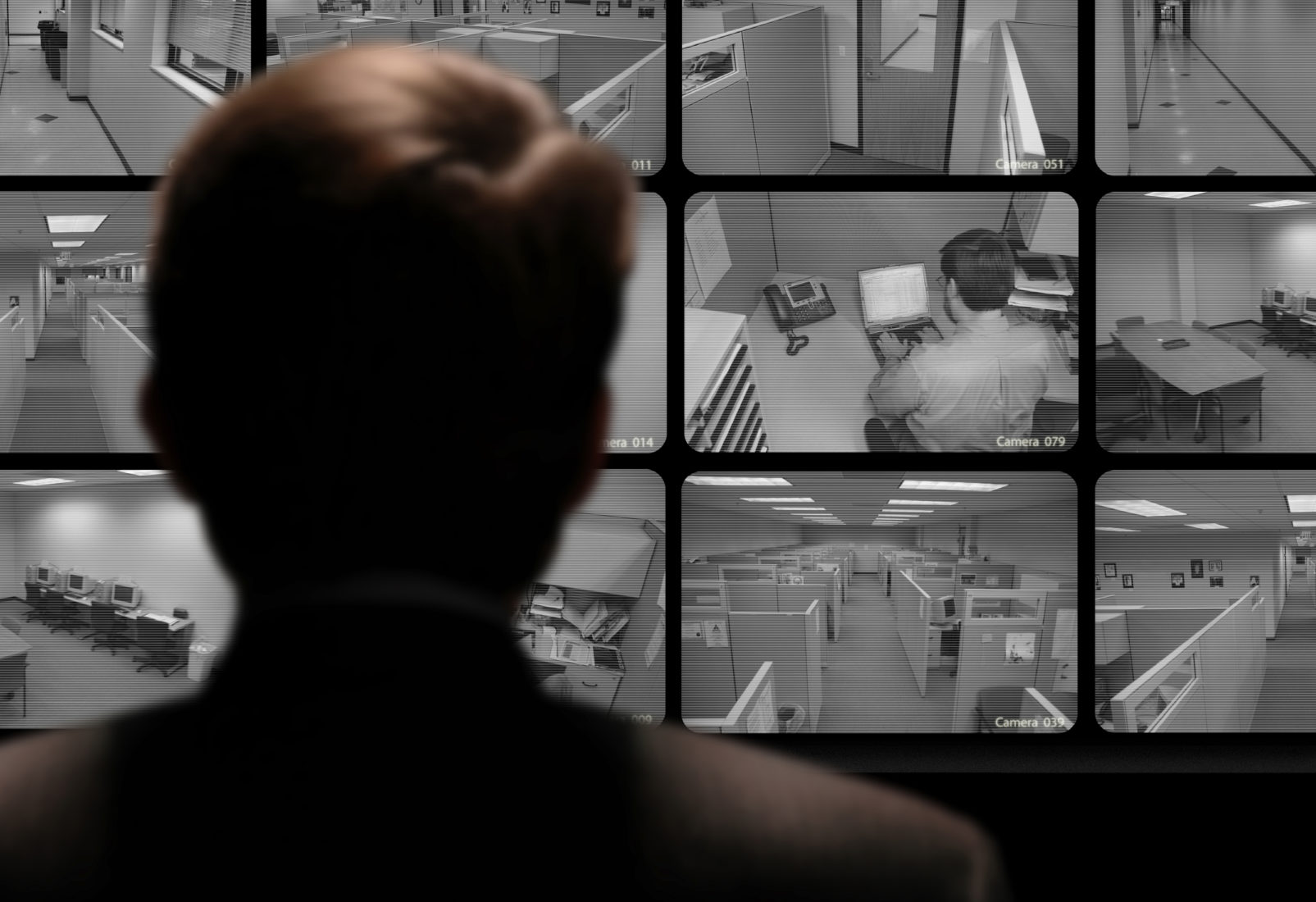 Unlock the power of video alarms to further protect your business and understand its vulnerabilities. Store video clips of alarmed events, playback footage, flag questionable activity and uncover hidden offenses.
Interested in learning more about how Smart Site Protection™ can help you reduce false alarms?
Fill out this form and our team of specialists will get back to you quickly with all the details!