Convenience Store
Use Video to Mitigate Risk & Protect Your Assets
Convenience Store Solution Suite
Convenience store owners and operators need visibility into their stores to monitor activities and mitigate business risk, but no one has time to watch hours of security footage or sift through stacks of transaction reports. Save time and increase effectiveness with Envysion.
Protect Your Business With The Leaders In Loss Prevention
We combine your store video, audio, and POS transaction data with our powerfully intuitive cloud-based Managed Video Solution, giving you actionable information to protect and grow your business.
The Components Of Our Solution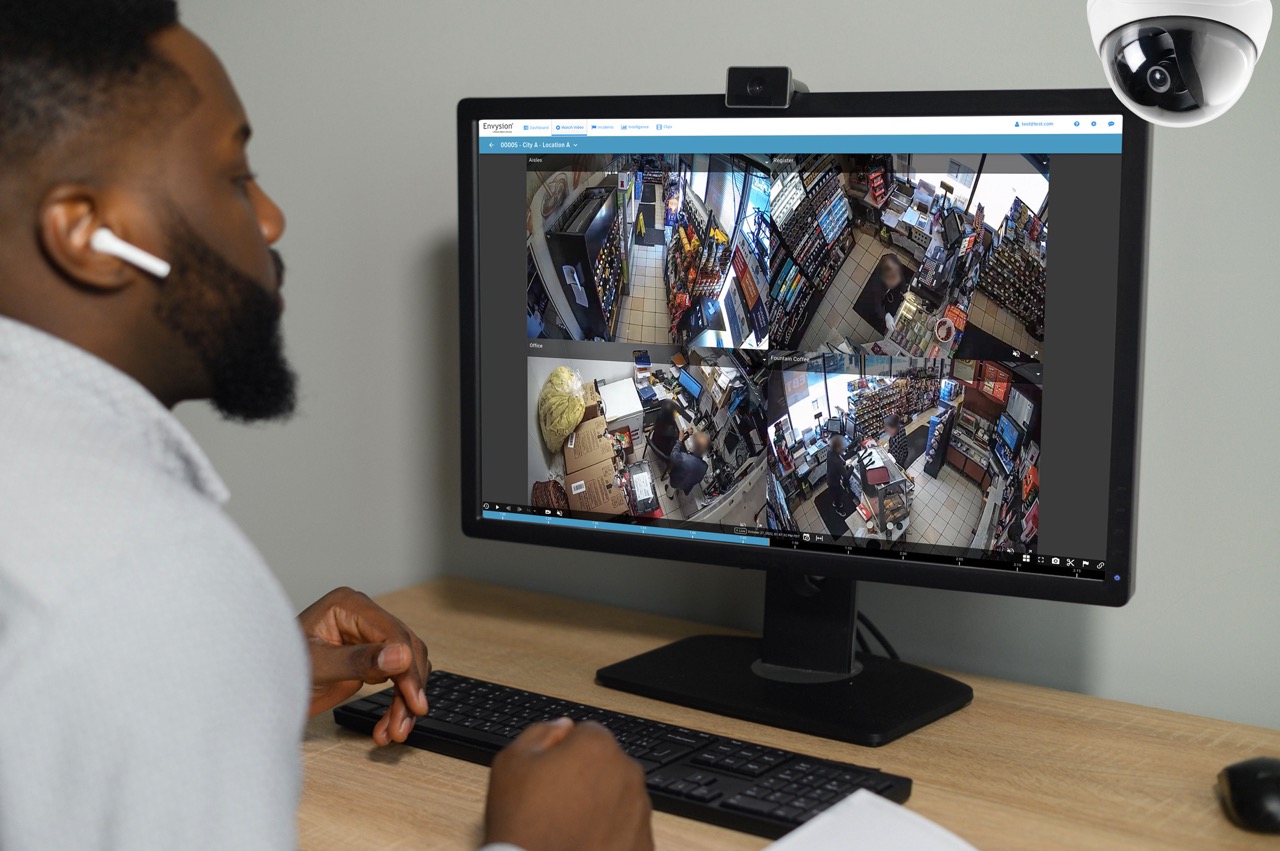 Create A Culture Of Accountability
Access live and recorded video from multiple camera views and locations. Features like Motion Search and Advanced Filtering make it simple to proactively monitor employee performance, customer behaviors, and operational efficiency.
Envysion's C-Store Solution Suite provides a cloud-based platform for capturing and monitoring video across all of your locations simultaneously. Directly integrated with your POS system, our monitoring software makes it easier to review video footage alongside transaction data, and prevent loss and theft on both sides of the counter.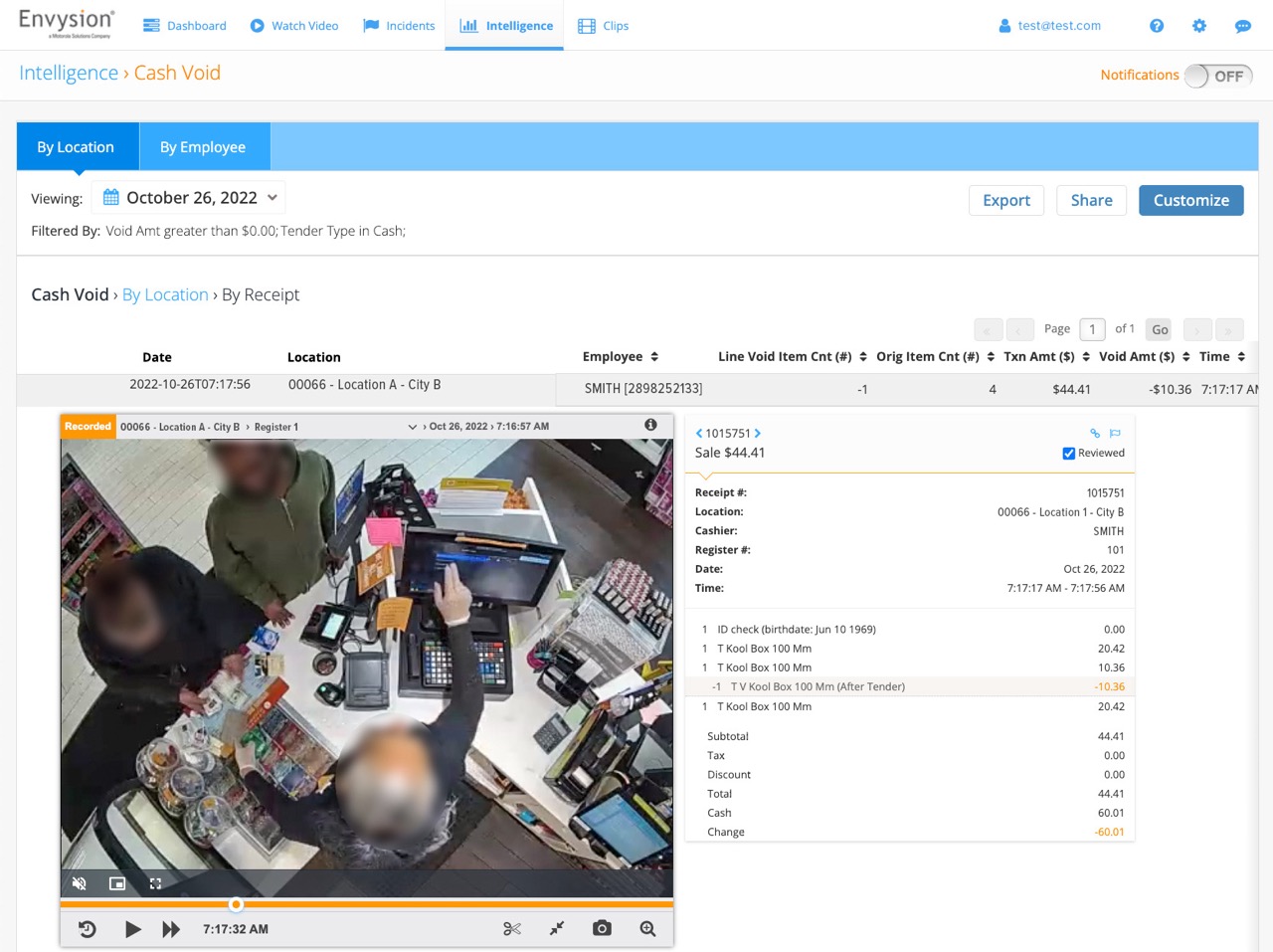 What Customers Are Saying
"It's hard to think of an aspect of our business we don't use Envysion to support. The system is so robust and effective that we've dedicated a small team who uses it around the clock to monitor exceptions or suspicious activities across all our stores. It provides our field leaders with the intelligence they need to make sure we're doing everything possible to eliminate loss and waste."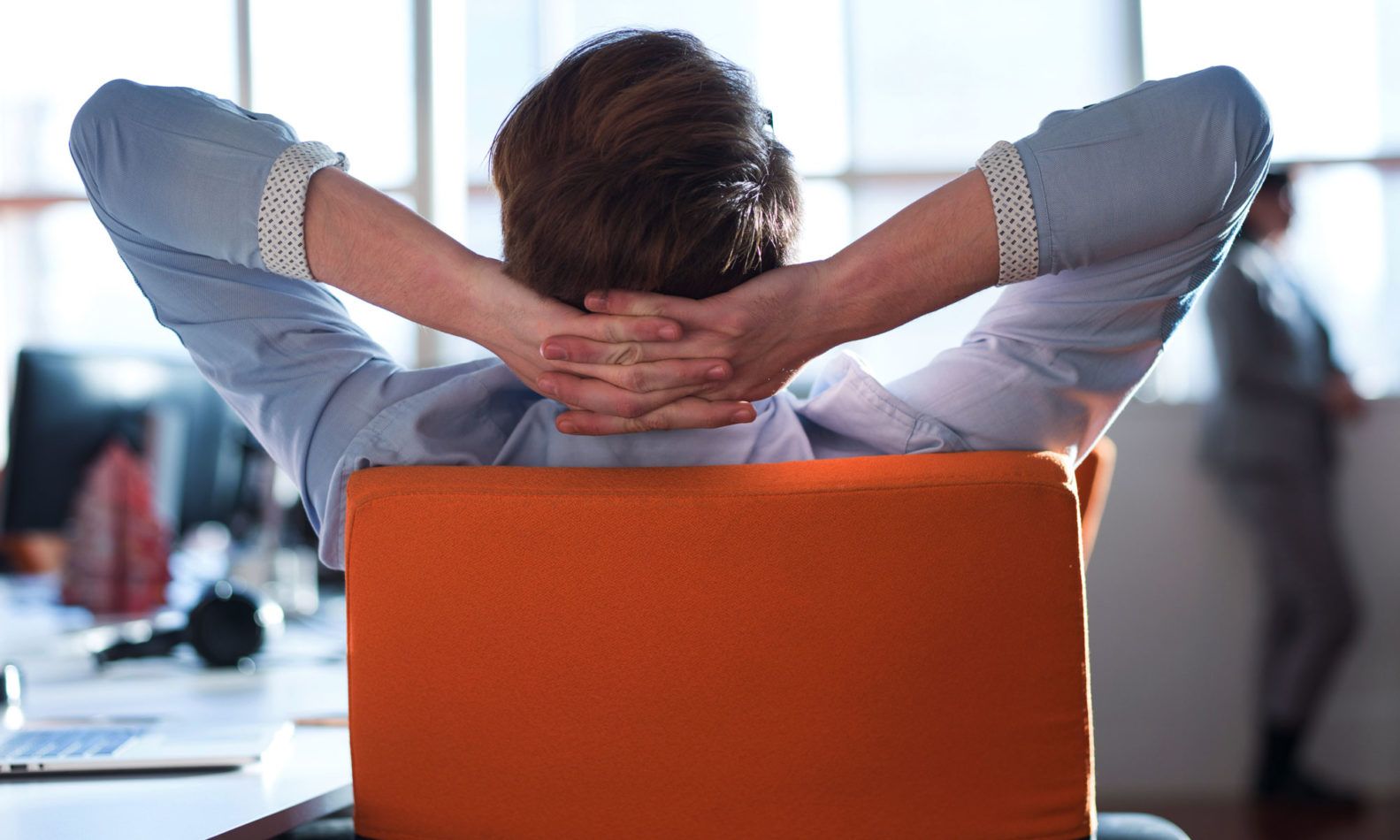 Rest assured knowing that your stores are being protected with Enysion's expert-designed audit programs. Whether it's employee theft and fraud, shrinkage, or areas to improve operational performance, Envysion gives you the insights you need to protect your business and your bottom line.
Ready to get more out of your business' video surveillance?
We'll get you in contact with a Envysion specialist today so you can continue to level up your business, brand, people, and profits.