Home
Envysion delivers real-time insights into multi-site business by syncing your video and POS data.
Supercharge Your Video Cameras for
LESS THEFT

PROFIT

SECURITY

MOBILE ACCESS

VIDEO BACKUP

INSIGHTS

OPERATIONS
Your existing cameras can save you thousands in loss prevention and operational efficiency. What business do you want to protect?
trusted by the
names you know












Restaurants, convenience stores, and retail establishments need visibility to protect their business, brand, people, and profits.
With Envysion, you can access video footage anywhere, anytime. Envysion combines video with data from your POS system - so you can see the full picture of what's happening at your locations.
Take Back Control Of Your Business
Reviewing Video Shouldn't Take Forever
There never seems to be enough time in the day when running a business. Win your day back and let us keep an eye on everything.
Envysion's Managed Video Solution
Making Video Security Review Simple
The ugly truth is, businesses are fraught with risk. Between theft, fraud, HR and legal issues, operational noncompliance, and poor customer experience, thousands of dollars are slipping from your bottom line each month. With Envysion's secure, scalable, accessible and easy to use Managed Video Solution, you can rest assured that your business is protected.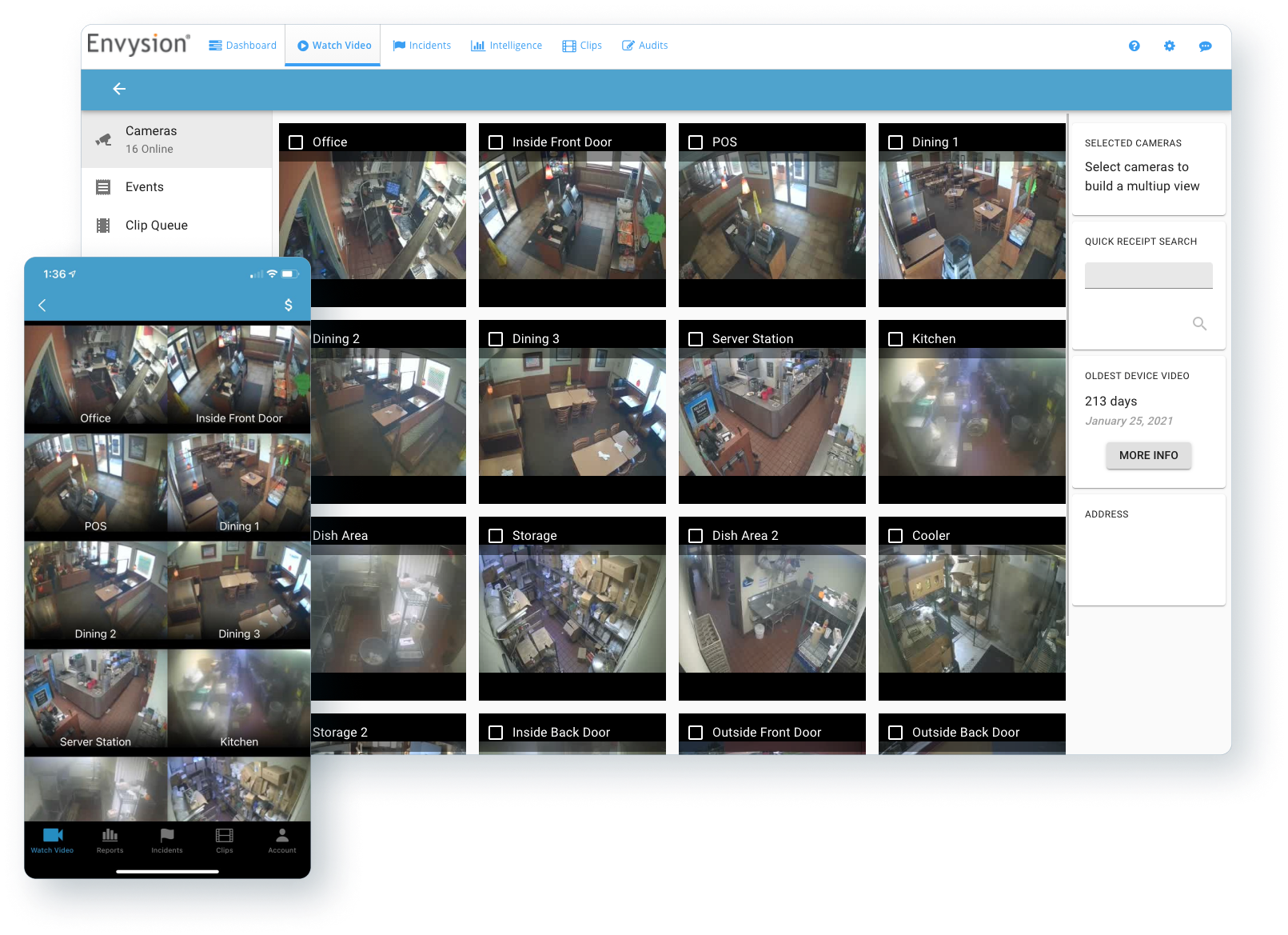 All Your Video In One Place
Our cloud-based video surveillance software allows you access to real-time footage across all of your locations anytime, anywhere across all devices.
Access To All Of Your Cameras On The Go
Whether you're logging in from your store or on the go via your mobile device, access to your video is always a quick click or tap away.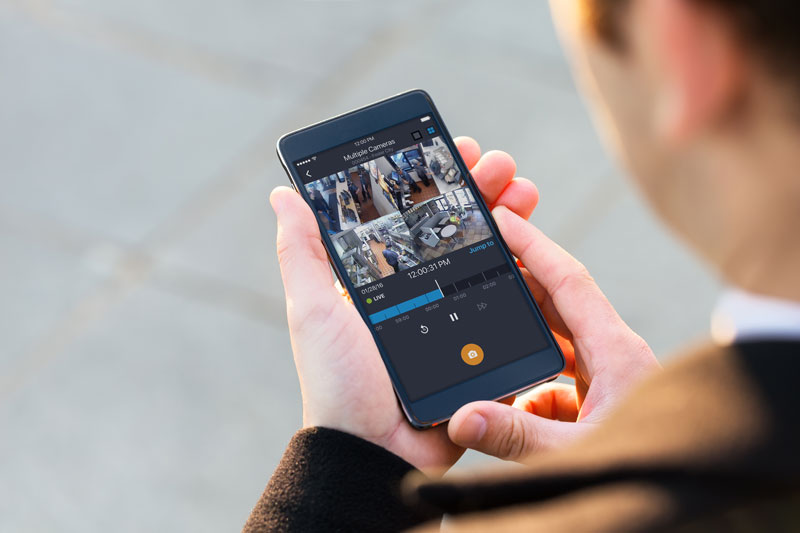 The Next Steps Towards Optimizing Your Operations
Every business is unique so your technology should be too. At Envysion, we want you to get the solutions you need without all the fluff. Customize your own all-in-one asset protection technology stack with our partner integrations, incident management tool, video cloud storage, or audit programs.
You work hard to protect your most important assets - your business, brand, people & profits.

We do too.
You work hard to protect your most important assets - your business, brand, people & profits.

We do too.
Frequently Asked Questions
Ready to get more out of your business' video security?
We'll get you in contact with a Envysion specialist today so you can continue to level up your business, brand, people, and profits.